History of the Company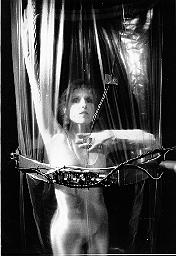 NEW NAME PERFORMANCE has been creating new concepts in multimedia arts since 1986. A Silicon Valley original, New Name creates bridges between art, science, and technology.
Through the years, NNP has created opportunities for collaboration among Silicon Valley's artists and technical wizards, joining the leading edge of technology to the cutting edge of art.
New Name Performance is a non-profit organization. Works have been seen in live performance in california and scotland, on pbs, cable, and independent tv stations throughout the united states, and film festivals around the united states.
You've known us as:

now we've a NEW NAME!
Map | Home | The Company | VD2001 | Comments